YOU ARE ABOUT TO LEAVE
A ViiV HEALTHCARE WEBSITE.
By clickingtapping this link, you will be taken to a website that is independent from ViiV Healthcare. The site you are linking to is not controlled or endorsed by ViiV Healthcare, and ViiV Healthcare is not responsible for the content provided on that site.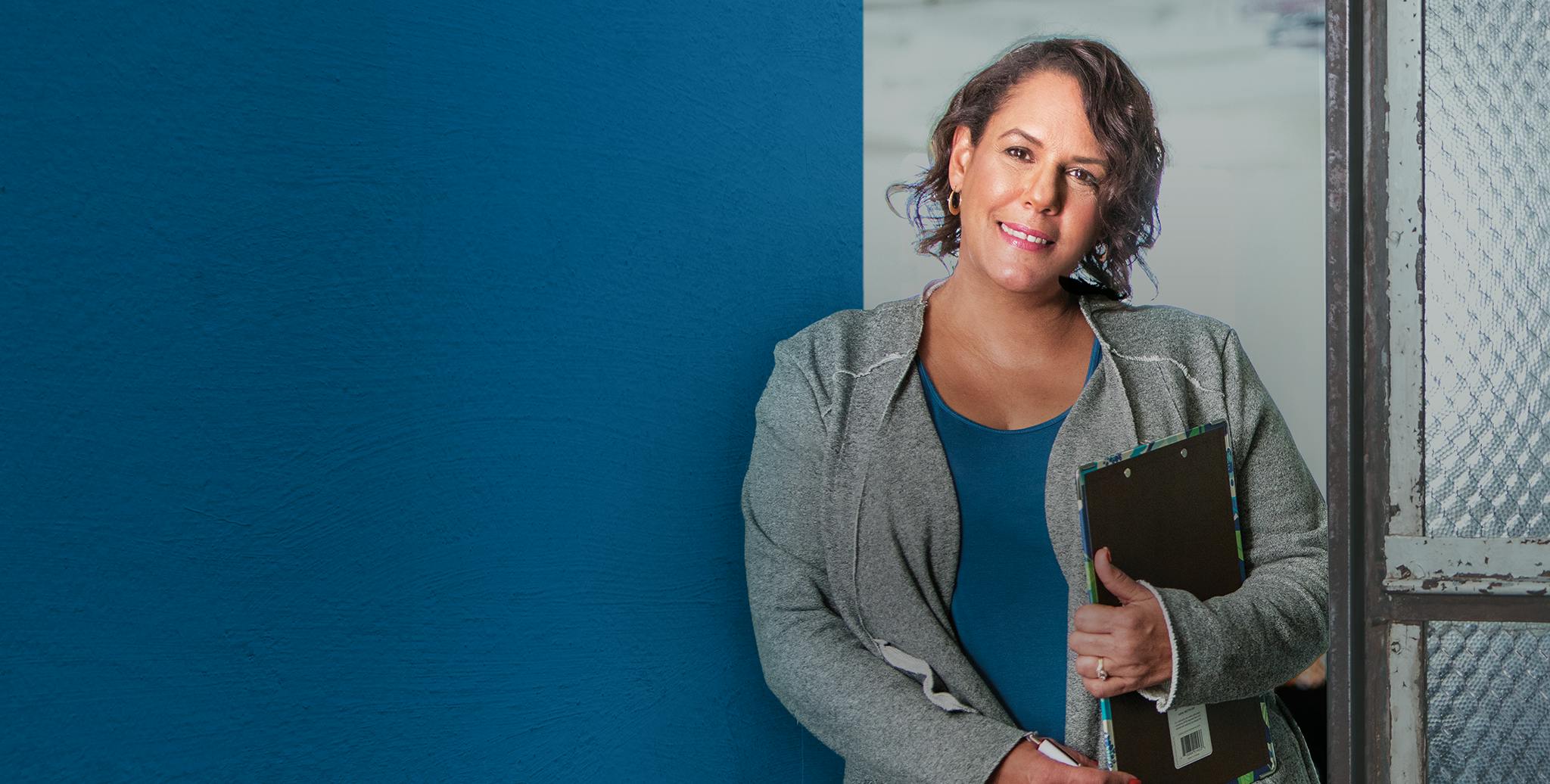 HELP YOUR CLIENTS SET NEW GOALS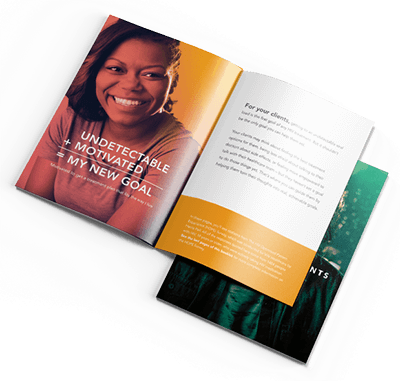 For your clients, getting to an undetectable viral load is the first goal of any HIV treatment. But it shouldn't be the only goal you can help them set. With the tools in the New Goal Toolkit, you can guide your clients and help them turn their thoughts into real, achievable goals—beyond undetectable.
Ask your ViiV Account Managers for the New Goal Toolkit, or call 1-877-844-8872. Meanwhile, you'll find lots of information plus downloadable brochures and PDFs to read and use now.
IN THEIR WORDS: Appreciation from Clients
Read what some ASO clients had to say about their experience with ASO Professionals like you.

"My caseworker was a guiding light for me." —Dekota, living with HIV since 2012

"It was a special bond because it gave me a sense of hope that I can still be healthy…I can still love." —Masonia, living with HIV since 2010

"A doctor has only so much time to spend with a client…" —Stephanie, living with HIV since the 1990s
Videos can be powerful tools to help your clients see that they are not alone with their HIV challenges. The videos below all include useful information you can share with your clients.

Find content and downloadable PDFs to help you as you help your clients. These include:
For and about ASO Professionals, this magazine series provides inspiration and information that can help you do the important and motivating work that you do. An "ASO Spotlight" article about a featured ASO Pro is included in each issue.

i

Download Issue 1: Highlights some key findings from the HIV Optimized Patient Experience (HOPE) survey to understand how HIV clients feel about their relationships with doctors, how they deal with side effects from HIV medicines, and how HIV treatment is affecting their lives overall.i

i

i

Download Issue 3: Focuses on HIV and issues facing diverse populations. Many of you work with diverse client groups; here are some tips and resources on issues that can specifically affect them.i

i

Here are 10 Support Tips for ASO Professionals.

Be the first to know

Get the latest news and announcements about HIV/AIDS sent to your inbox. Go to the National AIDS Treatment Advocacy site: http://www.natap.org and join their e-mail list.

Participate in community partnerships

In 1992, a division of another pharmaceutical company that is now ViiV Healthcare became the first pharmaceutical company to launch an initiative supporting communities affected by HIV. Today, ViiV Healthcare is doing even more by hosting live webinars with community experts. To learn more about community partnerships, go to ViiVHealthcare.com and visit the Community Engagement section.

For your office

Visit cdc.gov to download infographics and posters so you can print out and use them in your office.

Brainstorm

Together, you and your coworkers can come up with solutions for the issues that frustrate ASO Professionals, like lack of funding or excess paperwork. Write down your top issues and tackle them in a brainstorming session.

Connect with clients' healthcare teams

A Positive Life has tools—the HCP Updates—to help you exchange important information with your clients' healthcare teams.

Supporting each other

Gathering for staff meetings to discuss work is also an opportunity to get support. Coworkers can share experiences and ideas, or cheer each other up on bad days.

De-stress

Occasional job stress can be an issue when you're trying to solve so many problems for your clients. When you're feeling that stress, here are some tips that can help you de-stress: take some deep breaths, chat with someone you trust, or make time to do something you like.

Think about your growth

You're so focused on helping other people reach their goals—don't forget your own. Write down some ideas of what you want to achieve, along with some actions you can take to make it happen. Then take one step at a time.

Beat the "burnout"

As an ASO team member, you help clients face obstacle after obstacle, and it can get difficult. We hope you can look back through these pages and think about the impact you've made on your clients' lives—all the help and hope you've given them. And if you don't hear it every day from every client—thanks!

Help clients find additional support

All the responsibility for helping your clients doesn't have to fall on your shoulders. If they have family members, friends, or partners, encourage your clients to bring them into the ASO to meet with you. You can educate them about your clients' condition, and how they can help.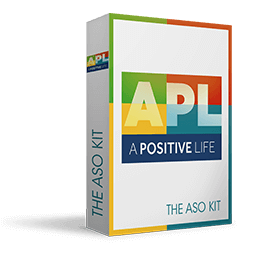 Get the
ASO Kit from

A Positive Life
Filled with tools developed specifically for ASO team members.
Ask your ViiV Account Managers for the ASO Kit from A Positive Life, or call 1-877-844-8872.
Meanwhile, you can download lots of other helpful PDFs on this page.
We've picked some HIV resources for you and your clients to tap into. Click the links below.
ViiV HEALTHCARE MAKES
A BIG DIFFERENCE TOO
ViiV Healthcare has worked with the HIV community since its founding, and is committed to delivering treatments for people living with HIV/AIDS around the world.
In 2020, ViiV Healthcare was ranked 1st for corporate reputation among HIV/AIDS patient groups familiar with the company. The same groups ranked ViiV Healthcare 1st for their response to the Covid pandemic.2
2PatientView Survey, 2020
Find HIV resources in your area.