YOU ARE ABOUT TO LEAVE
A ViiV HEALTHCARE WEBSITE.
By clickingtapping this link, you will be taken to a website that is independent from ViiV Healthcare. The site you are linking to is not controlled or endorsed by ViiV Healthcare, and ViiV Healthcare is not responsible for the content provided on that site.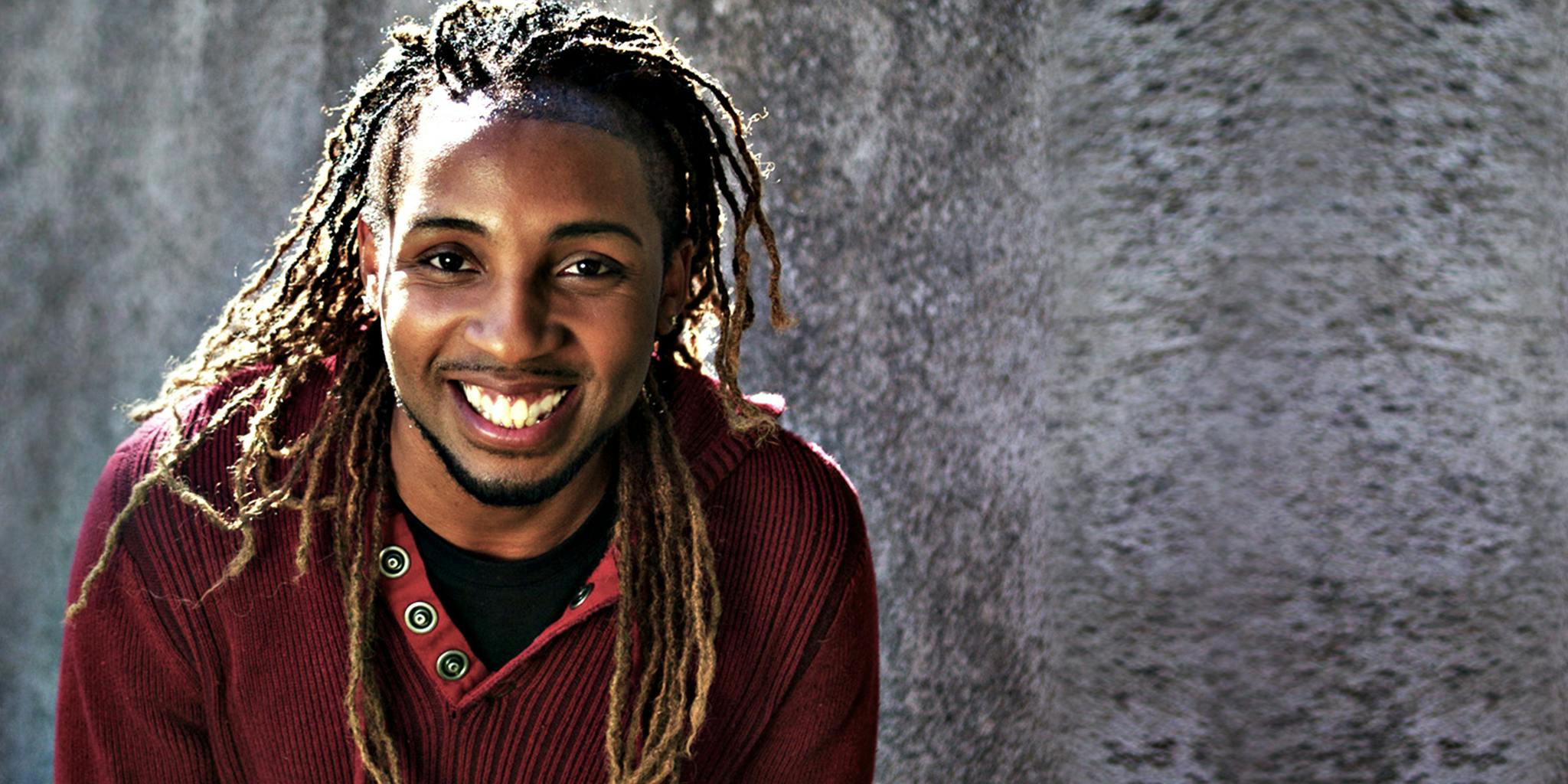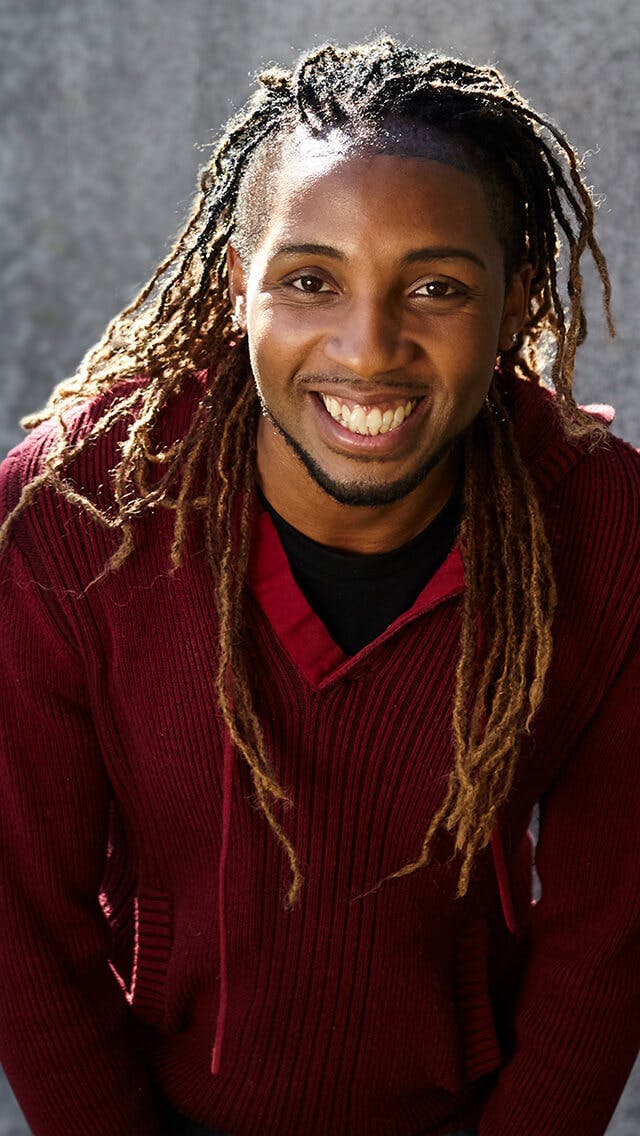 As the main goal of HIV treatment, an undetectable* viral load is a good start. Feeling less afraid of side effects is also key to the equation. Talk with your doctor about accomplishing both.
*Undetectable means the amount of HIV in the blood is below the level that can be measured by a lab test.
In addition to an undetectable viral load, what would your new HIV treatment goal be? To feel empowered with your healthcare team? To feel more confident about your HIV treatment decisions? To be determined to find the best treatment for you?
No matter what your NEW GOAL may be, we'd like to help you get there.
Let's look at things that may be getting in the way.
HIV TREATMENT SIDE EFFECTS
At this point, you may have gotten used to certain HIV medicine side effects. Keep in mind, they may not be something you have to just accept. Be sure to talk to your doctor about these or any other side effects you may be experiencing.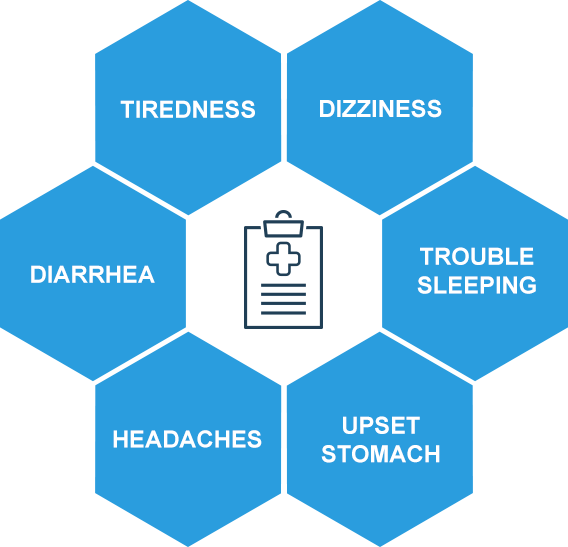 LIFE EFFECTS
Your HIV medicines may be affecting your life in ways that may not be obvious to you. Do you miss important events? Do you change when you eat because of your HIV medicines?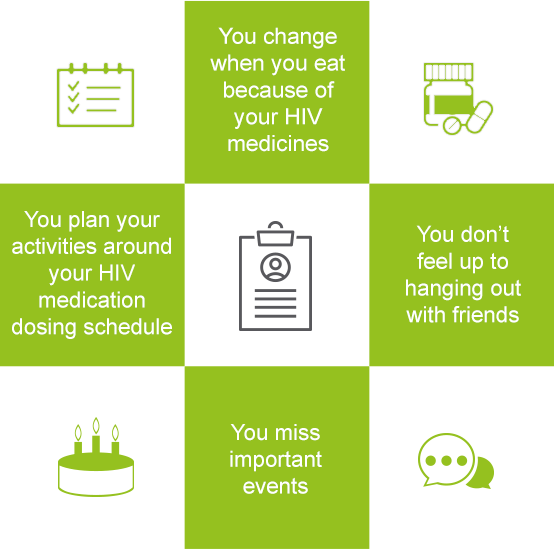 THE DOCTOR/PATIENT RELATIONSHIP
3 in 5 patients talked to their doctors about their concerns when dissatisfied with their HIV treatment.
Only 1 in 5 doctors report having heard about the dissatisfaction from their patients.
The HOPE Survey, 2016 conducted by Nielsen on behalf of ViiV Healthcare.
You may not have to cope with the effects HIV and HIV medicines have on your life. There may be other treatment options for you. It's important that you talk with your doctor and set your NEW GOAL.
Reaching
Treatment Goals
Watch and Share Video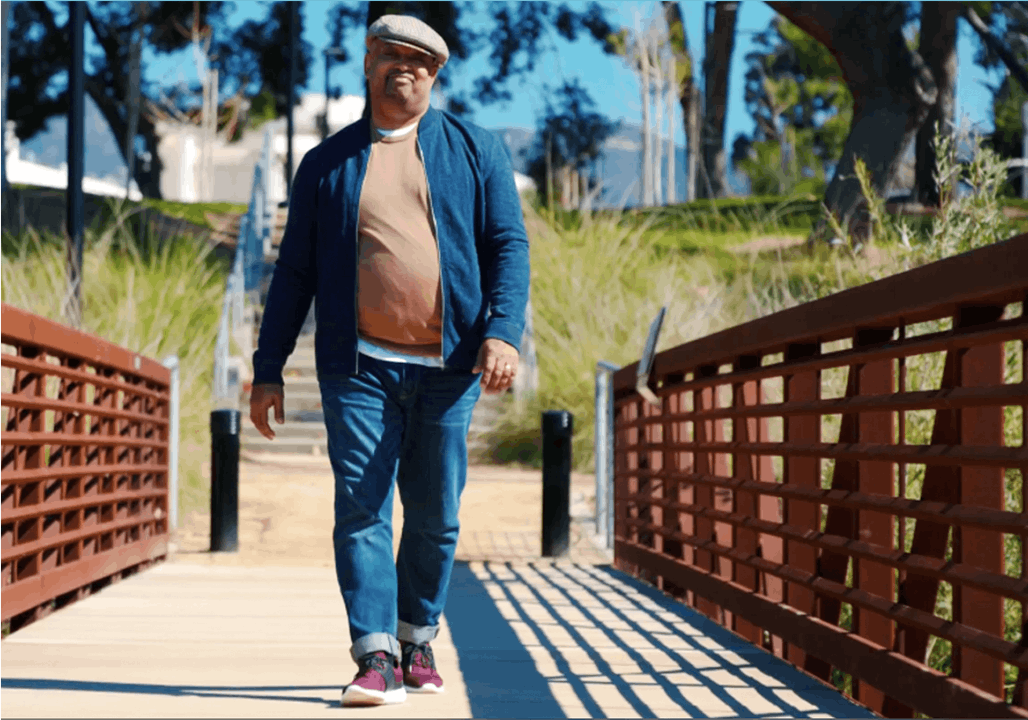 Crystal Lives
An Impactful
Life
Watch and Share Video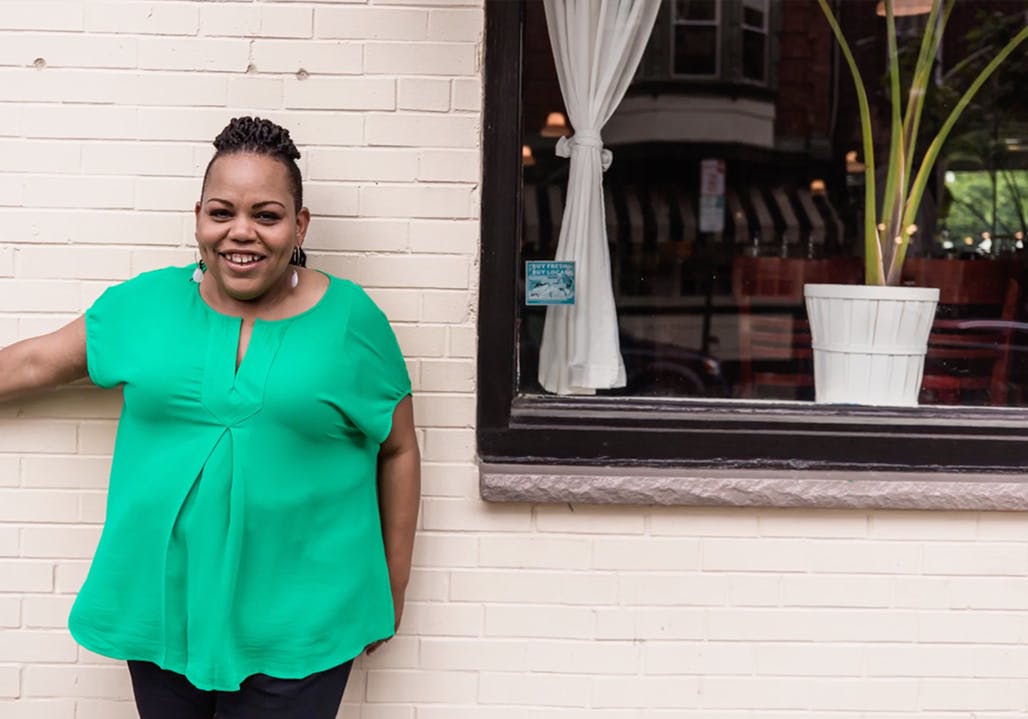 MAKING A CHANGE IN YOUR HIV TREATMENT
If you and your healthcare provider decide you need to change to a different HIV medication, don't get discouraged. It's the beginning of another chance to control your HIV, and get your viral load to undetectable.
†The statistics above come from the HIV Optimized Patient Experience (HOPE), a nationwide market research survey conducted for ViiV Healthcare by Harris Poll in 2016. The HOPE Survey tells us some interesting things about people who are living with HIV, like how they feel about their relationship with their doctors, how they deal with side effects from HIV medicine, and how HIV treatment is affecting their lives. All responses come from 1,404 people who were 18 years of age or older, HIV positive, and actively taking HIV medication.
Another part of the study reflects the responses of 300 healthcare providers who were asked to consider their patients who are stable on treatment with an undetectable viral load (<50 copies/mL of blood).
Use the findings above to help you and your doctor talk about and set your NEW GOAL.
Find HIV resources in your area.